When it comes to girls matching you on Tinder and having a good initial interaction with you, your profile bio's impact comes second only to your main profile picture.
Follow these 7 simple guidelines to phrasing your profile bio FTW.
More words, less sentences.
Tinder means dating in the fast lane. An essay about yourself, even if you're an interesting person, is likely to end up being boring to read, and hence skipped. It's much better to be punctual.
Pick the qualities and interests that describe you best, and just list them on your profile.
Australian. Surfer. Game of Thrones. Marathon runner. 6.5 feet tall. Some emojis.
Add bait.
If you do the above, you're pretty much already covered. However there are a few tricks you can add so as to bait the girl into writing you first, or at least so as to give her something easy to talk about once you start chatting with her.
Add something that makes less sense to the list you created. Something harmless which still raises an eyebrow and gives the girl an instant topic to converse with you about. "Snakes. Thai tea." Anything that's somehow a part of your life but seems a bit out of context.
Add controversial bait.
Use with caution, but this can have a good impact when used correctly. Add one more line that will raise an eyebrow, but isn't as harmless as the bait above. Something more provocative and polarizing, that ideally should challenge the girl to measure up to your standards.
"Please have more going for you than your good looks". "Please make sure your pictures really represent what I'll see when we meet in person". Something that's just a little bit arrogant, showing that you are a bit picky.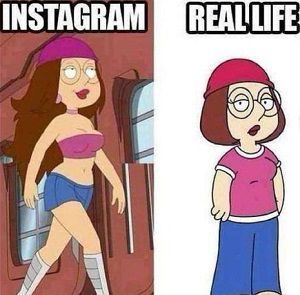 A small negative emotional spike like that can increase attraction. However make sure you don't overdo it. Do not praise yourself in the process of challenging the girl. "I'm smart and interesting so please have something more going for you than your looks". This comes across as condescending and will guarantee you'll be swiped left.
If you feel you just can't get this provocative bait right, skip it. Better safe than sorry on this one.
Use emojis.
Girls love emojis for a good reason – they're fun and they add an emotional spice to your overall message. Use them freely.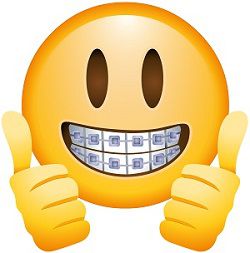 Connect and invite to your instagram.
If you have an awesome instagram account and you have wisely linked it to your Tinder profile, take an extra step to bait the girl into checking it out. "Thailand rules! (check my instagram)" – assuming you have some great pictures from your recent trip there.
Invite to your other social apps.
If you're active on Snapchat, Periscope, or have an awesome YouTube channel – you can already invite girls to check it out in your profile bio. It's a great way for them to learn more about you and also in some of these apps, they can already connect with you personally and skip the entire Tinder chat phase.
List no more than a couple of these apps.
Avoid real life issues.
Nothing about politics, religion, how much you love or hate Donald Trump or your views on gay marriage.
People aren't looking for more real life when they go on a dating app, they are looking to get away from it. Keep it light and fun, you'll have the opportunity to talk about deeper topics further down the line.
Have more profile blurb tips and funny lines? Share them with us in the comments.